Winning the hearts of millions of consumers worldwide, National Foods strives to deliver excellence in food taste and quality. The company has successfully expanded its global footprint across 40 countries in 5 continents. National Foods continues to spread happiness by offering authentic flavors, thereby re-uniting individuals with their longstanding Pakistani heritage.
National Foods is a multinational company with subsidiaries in UAE (National Foods DMCC), UK (National Foods Pakistan (UK) Ltd.) and Canada (National Epicure Inc.). Regional representatives are present in key markets to facilitate the market development.
04

Offices

05

Continents

40

Countries

41

Distributors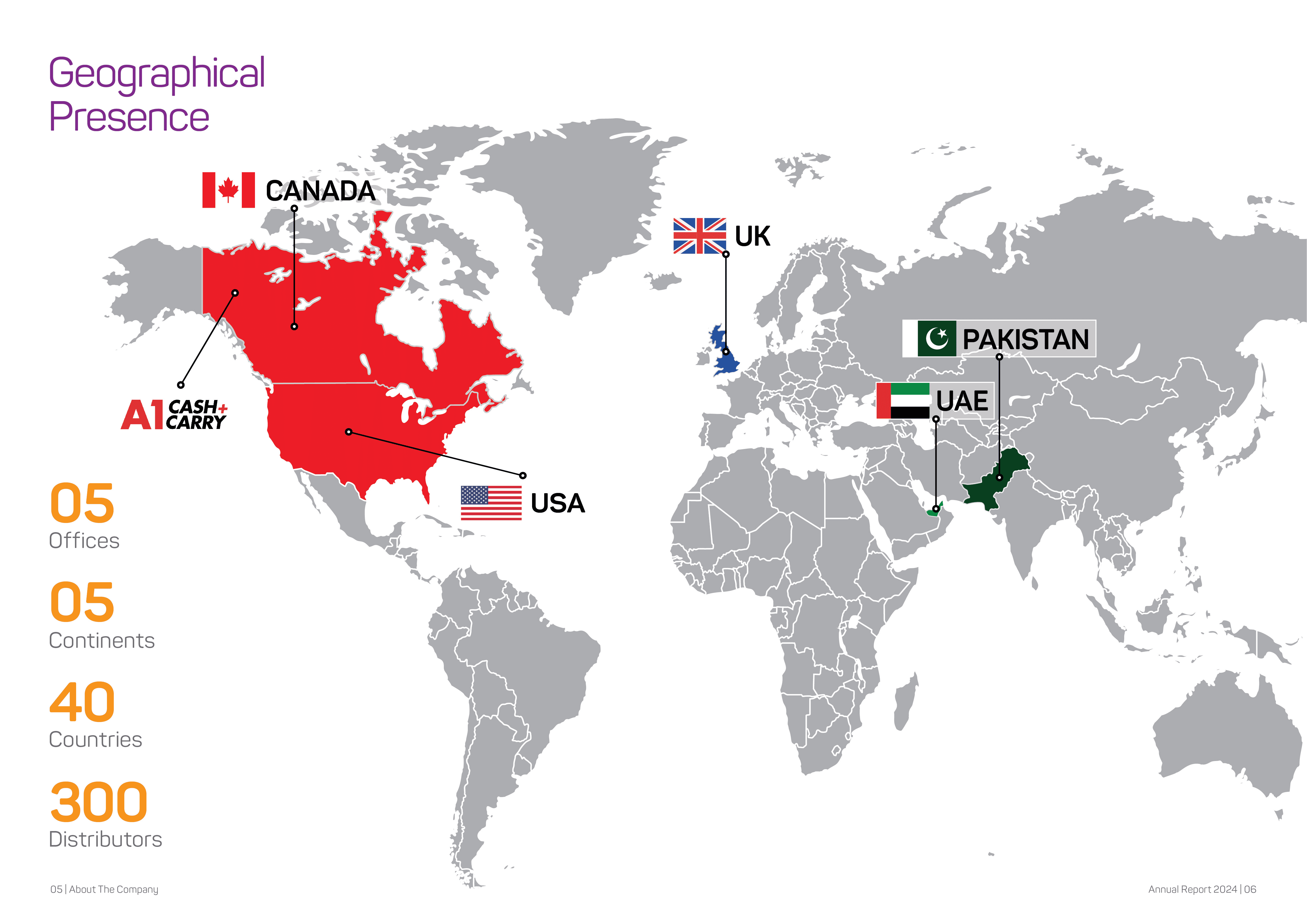 Global Retail Presence
Our customers can experience the wide array of our culinary product range available in all parts of the world. Wherever you are, wherever you are going, and wherever you intend to be, National Foods stays available for you at your nearest retailers worldwide.