In view of the global pandemic of COVID-19, National Foods Limited was amongst the first few companies which took strong and protective measures. On 26 February 2020 when only 01 case of COVID-19 surfaced in the country, we wasted no time in establishing Health Desks at each of our plants for screening of employees against fever, chest congestion and flu like symptoms.

Social distancing was preached and practiced, COVID-19 SOPs were implemented and wearing protective face masks were declared mandatory for employees, vendors, and visitors entering our facilities. (Well before the realization and announcement of global health bodies like WHO, FDA and CDC). Relevant awareness material was developed & displayed with pandemic specific trainings imparted to employees.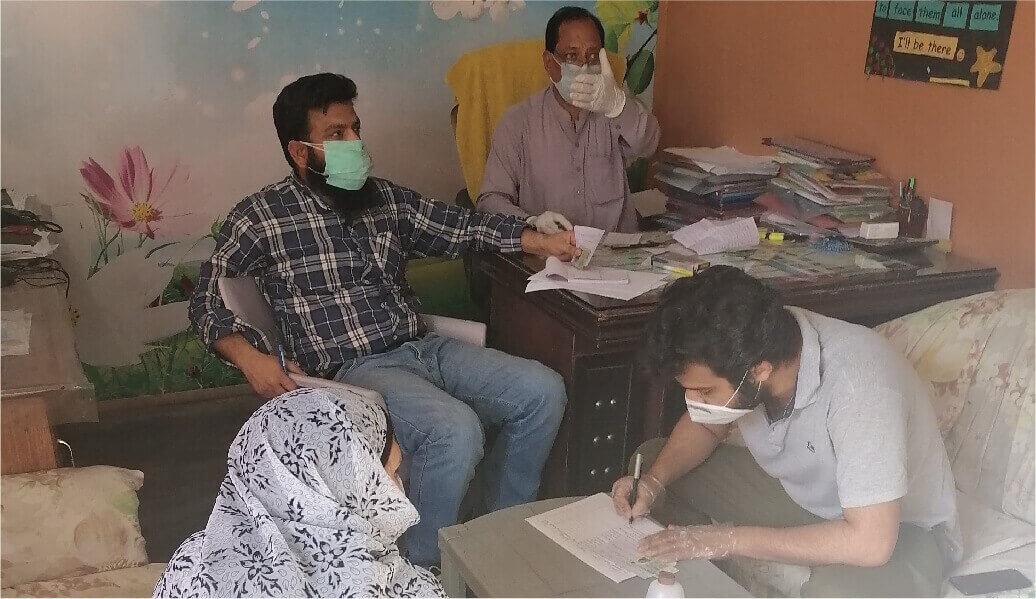 COVID – 19 Ration Drive
We collaborated with Edhi Foundation to distribute ration to needy families in Gujranwala in the month of May 2020. The ration packs consisted of flour, daals, salt, spices, rice and ghee. 250 Families living in the surrounding areas of Kamoke and Eminabad benefited greatly from the Drive, which was carried out by our employees along with Edhi and local Government officials and students from neighboring colleges.

We also partnered with Akhuwat Foundation to distribute ration through Corona Ration Imdad in Karachi and Lahore. The company donated hygienic food products to ensure that everyone has access to high-quality food and that they are not deprived of their basic needs.
Provision of Rapid Testing Kits
As health, safety, and optimal wellbeing of the workforce during the pandemic held utmost priority, National Foods took an initiative to provide its employees and customers with Rapid Testing Kits as screening measures for early detection of COVID-19. As an added Customer Centric course of action, employees were randomly selected from Salesforce and Plants to be tested, cost incurred to the company. It was ensured that whoever tested positive was catered for. Employees were also given access to these testing kits for personal use.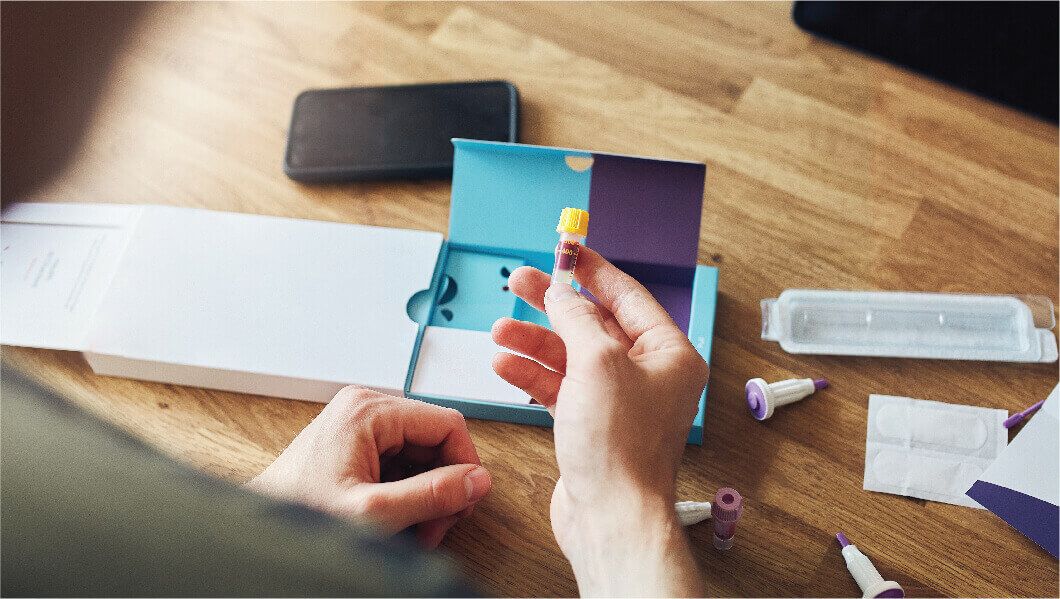 Corona Fund
National Foods provided relief to alleviate the sufferings of its fellow citizens severely affected by Covid – 19. Generous cntributions were made by the employees of both ATC Holdings and National Foods which were matched by the organization that made way across multiple cities and assisted afflicted households in numerous ways. Not only were contributions made in cash but augmented with aid-in-kind too.

We would like to shed light on the ways in which we fulfilled our National Responsibility:

National Foods partnered with the Government of Sindh to provide PPEs to Healthcare teams deputed at Indus Hospital. So far, 700 PPEs have been funded.
Karachi Relief Trust was given donations to design and manufacture portable and modular High-Dependency Units (HDU) for the Indus Hospital.
The Company collaborated with Edhi Foundation to distribute ration to needy families in Gujranwala through which families living in the surrounding areas of Kamoke and Eminabad benefited greatly.
To provide relief through aid-in-kind, the company partnered with multiple organizations including Saylani Welfare Trust, Marie Adelaide Leprosy Centre (MALC), Infaq Foundation as well as Akhuwat.
National Foods would like to thank each and every one for their generous contributions that enabled us to support our nation during the pandemic.